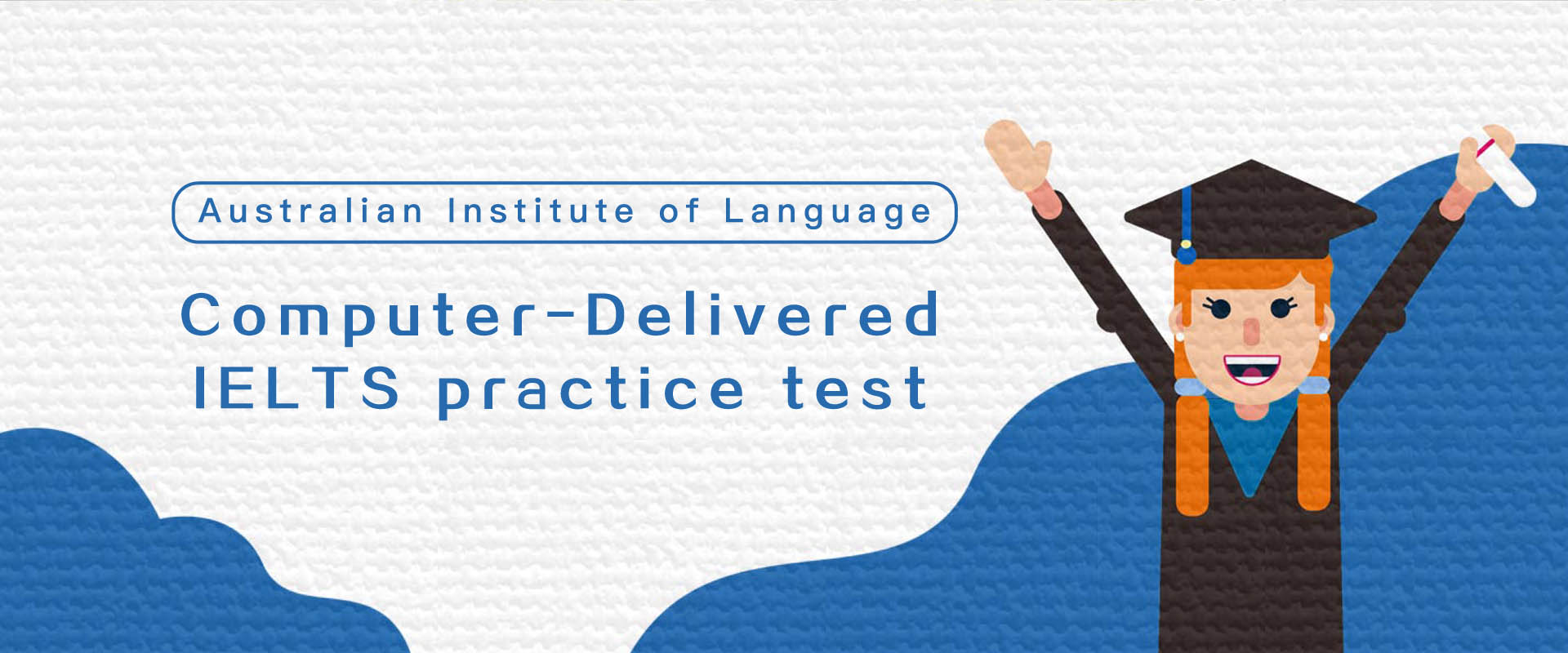 Practice for IELTS computer based test
In-house designed high quality practice questions
Develop listening, reading, writing and speaking skills
Writing and speaking sections marked by IELTS experts
Get practice in an authentic testing environment
Get a feedback report with detailed comments
Understand your weaknesses and learn how to improve
Academic & General Training available to choose
Australian Institute of Language Computer-Delivered IELTS Mock test provides students with an opportunity to sit in real exam conditions to become genuinely familiar with the new test format. In-house designed high quality IELTS practice tests cover all question types giving students a full and accurate 3-hour exam experience.

Listening and reading score reports are sent to student email addresses a minute after clicking the "submit" button. Students can choose preferred IELTS writing markers to mark their writing tasks and a personalised diagnosis report is sent to students within 48 hours of test-taking.

After completing all listening, reading and writing components, our IELTS experts interview students one by one on mock test day. After a 20-minute interview, a comprehensive performance report is given to students to help them to achieve their best score on testing day.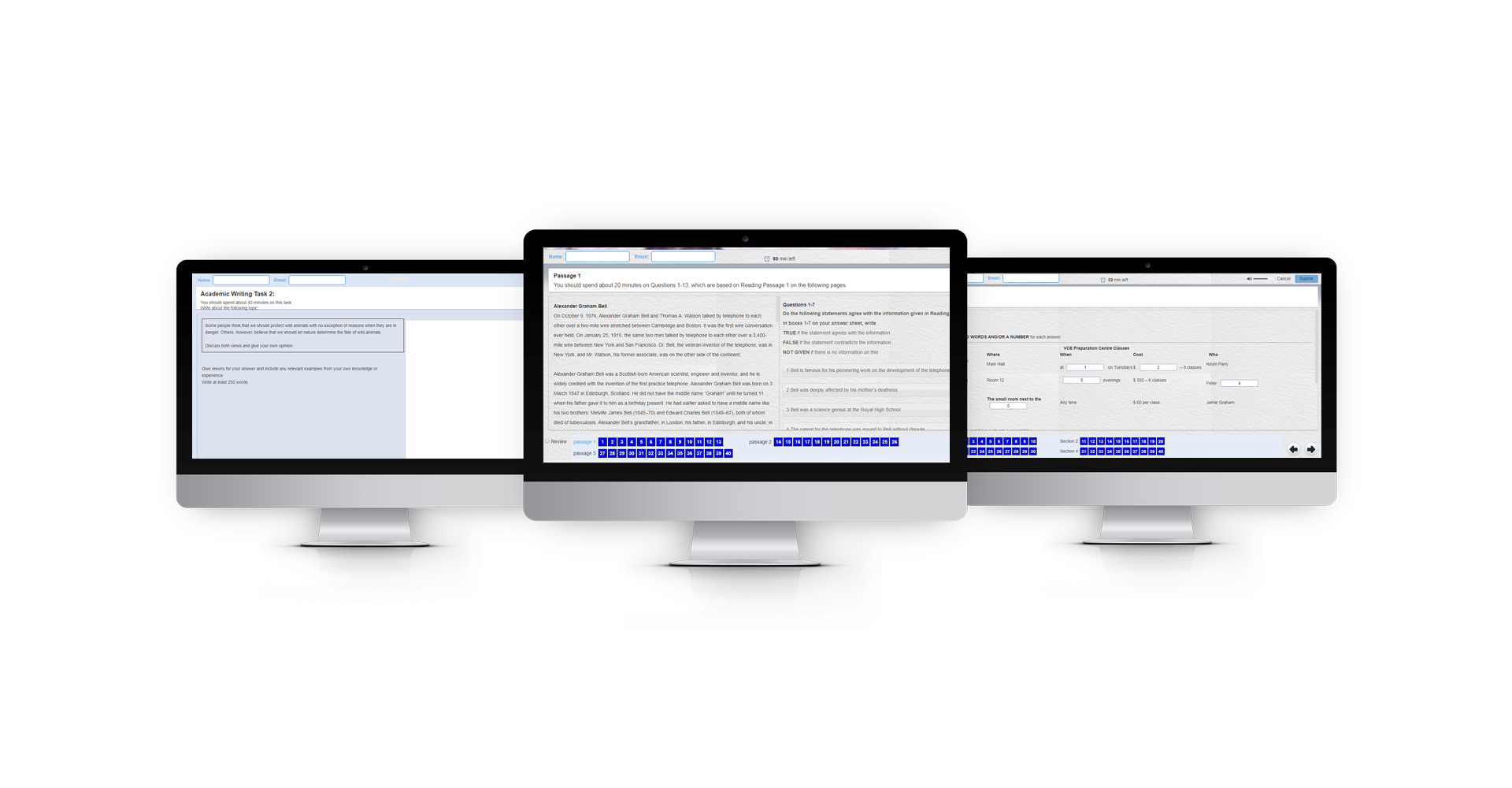 FAQ
1Are the practice tests in the same format as the authentic IELTS CD test?
No, the practice tests will have some differences in comparison with the authentic IELTS CD test. Practice tests are designed for practice purposes only and all questions are created and recorded by our in-house IELTS experts. We are not allowed to use any authentic IELTS test content.
2Are the practice tests timed like the real test?
Yes, the practice tests have been designed to mimic the time allotment of the real tests so as to give students an authentic testing experience.
3Can I stop halfway during the practice test?
No, the practice tests are timed. Students have to complete all questions within the given time period.
4How many days of access will I have after purchase?
You will have 120 days of access to complete your purchased practice test.
5When can I get the results and score report?
Listening & Reading score reports will be sent to your registered email after clicking the submit button. Writing sections will be marked by AIL IELTS experts within 48 hours. A personalised, comment-filled diagnosis report will also be sent to your registered email address within a 48-hour period. Speaking performance reports are given to students on their mock test day.
6Why don't performance reports have IELTS band scores?
Even though AIL is an official IELTS test centre, we are not allowed to use IELTS band scores. Instead, we use "Good", "Very good", "Well Done" and etc., to evaluate student practice test performance.
7If my question has not been addressed here, what should I do?